Entrepreneurs Supporting Entrepreneurs
We are a collective of citizen do-ers: people passionate about introducing, connecting, supporting and expanding the frictionless interaction of talent, ideas and capital across the greater Saint John region. Some call it growing the entrepreneurial ecosystem. We call it growing home.

We connect all players in the startup ecosystem: founders, established businesses, universities, investors, civic leaders, non-profits, students, retirees, teachers, makers.

We instigate a culture of innovation to empower dreamers and founders.

We build community because there is no lone ranger. We know strong community builds stronger businesses. 
Saint John is bursting at the seams with opportunity
We are not refered to as Saint Awesome for no reason. Canada's oldest incorporated city is full of potential. There is a resurgence in growth, and the potential is unlimited. We are seeking to help people make our city more awesome by journeying with the brave ones who want to make Saint John home for their business.
Your talent, brainpower and resources are welcomed here!
Startup YSJ is an organic work in progress, driven by entrepreneurs who believe deeply in the power of this community. We're actively working behind the scenes to create opportunities for everyone to dive in with supercharging our local startup ecosystem.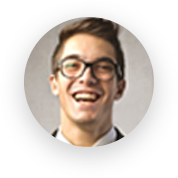 StartUp YSJ is here for you. Get connected, check out some of the events we host. Let us know how we can best support and guide you in your journey to start and grow an amazing business in the greater Saint John region. 


Entrepreneurs supporting entrepreneurs hoping to make Saint John more awesome through great small businesses.
We want to make sure you do not miss out on the great events within the entrepreneurial eco-system of Saint John. So do us a solid and sign up so we can keep you informed.